When it comes to electric cars, the battery is arguably the most important component. After all, it's the battery that powers the car. Electric car batteries typically last for over 10 years and can last up to 20 with proper care. Replacing a battery is expensive, so it's important to factor that into your overall budget. Take a closer look at what costs go into replacing an electric car battery and how to extend its life. There are also some other factors that can affect the cost, such as the make and model of the car.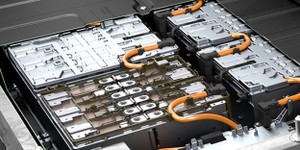 Why does an electric car battery need to be changed, and after how long?
An electric car battery needs to be changed because it will eventually lose its ability to hold a charge. The amount of time that this takes will vary depending on the type of battery, but it is typically around 10-20 years. There are a few reasons why this happens:
The electrodes inside the battery degrade over time from being used repeatedly.
The electrolyte solution inside the battery dries up, causing a loss of conductivity.
The seal on the battery case deteriorates, allowing air and moisture to enter and further damage the electrodes and electrolyte.
If owners don't change the electric car battery when it starts to fail, they'll notice a decrease in range and power. Eventually, the battery will stop working completely and will need to be replaced. Depending on the type of battery, this can cost several thousand dollars.
How much does an electric car battery replacement cost?
With advances in technology and a growing focus on sustainability, more and more people are making the switch to electric vehicles. But what happens when an electric car needs a new battery? How much does an electric car battery replacement cost?
The cost of an electric car battery replacement can vary depending on a few factors, such as the make and model of car and the type of battery needed. Let's take a look at some of the most popular EV models on sale at the moment, and compare the prices of changing their batteries:
Tesla Model 3
While the official Tesla website does not list a specific price for this service, it is estimated that it would cost around $15,799.27 to have the battery replaced by a professional.
This estimate includes the cost of the battery itself, which is $13,500, and the labor costs associated with replacing it. Of course, if owners feel comfortable doing the work themself, he or she can save on labor costsf. But unless they are very confident in to do the work safely and correctly, it is recommended to leaving this job to the professionals.
Chevy Volt
According to estimates, the total cost for a new battery and labor could be around $16,250 for a 6 kWh battery. This figure includes the installation of the battery, which is estimated to be around $870. This figure is from 2018, as there has been a major recall on these batteries recently due to a manufacturing defect.
However, this price can vary greatly as some drivers have found batteries on sites like eBay that cost a fraction of the price that dealerships or automotive repair shops are charging. A 2016 to 2018 model battery was found for $3,000, when compared with the original example that could save the owner over $10,000! Moral of the story is, shop around, but beware of counterfeits or third-party products that might void warranties.
BMW i3
In 2016, BMW has reported costs of around $16,000 for replacing 22 kWh batteries in their i3 models. Recently, however, 22 kWh batteries have been seen on eBay for as low as $2,500. This is a significant saving and means that changing the battery on a BMW i3 could be much more affordable than perceived.
Of course, it's important to make sure to get a good quality battery if before buying one second-hand. The aforementioned battery on eBay's capacity had reduced to 17.14kWh, so beware when buying used car parts!
Nissan Leaf
Installing a new battery in a Nissan Leaf can be a little more affordable than their competitors. A 24 kWh battery will cost around $4,500, and labor can add an additional $1,000 to the total bill. However, many owners feel that it is worth the investment, as it can significantly extend the life of their car.
As always, the price can vary depending on where one take's the car to perform the work, as a dealership quoted an owner $15,000 (CAD) to replace the battery. To upgrade the capacity of the car's battery, naturally, it will also cost more.
How to keep an EV' battery in peak condition
EV batteries are expensive, and if they're not properly cared for, they can lose their charge quickly.
Here are a few tips to help you keep your EV's battery in top shape:
Keep the battery clean. Dirt and debris can build up on the battery contacts and cause corrosion. Use a soft cloth to wipe down the battery regularly.
Keep the battery charged. When you let an EV's battery run low, it puts strain on the battery and can shorten its lifespan. Try to keep the battery above 50% charge whenever possible.
Store the battery properly. If you're not going to be using your EV for a while, it's important to store the battery properly. Batteries should be stored in a cool, dry place, especially before charging.
Avoid extreme temperatures. Extreme cold or heat can damage an EV battery. Try to keep the battery between 32 and 86 degrees Fahrenheit whenever possible.
Use a battery charger designed for EVs. Using the wrong charger can damage the battery, so make sure you're using a charger specifically designed for electric vehicles.