JOIN TODAY TO EXPERIENCE THE BENEFITS OF THE
ATSG MEMBERSHIP PROGRAM
With our expert techs providing over-the-phone diagnosis and repair guidance, hundreds of TechTran Manuals and Tech Guides, and newly expanded Tech Library, ATSG is ready to help you tackle any transmission job big or small.
Experience the Benefits for
$75 per Month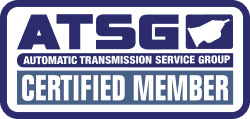 Unlimited calls into ATSG's Technical Hotline
Online access to expanding ATSG Tech Library
Online access to all Technical Bulletins
Quick Reference online diagnostic material
30% off ATSG tech products like manuals, videos, and webinars
Select to be a part of ATSG's Advantage Warranty Program
Apply for the ETE REMAN Authorized Repair Network
THE ADVANTAGES OF ATSG MEMBERSHIP
ATSG TECHNICAL SERVICE HOTLINE
Unlimited calls into ATSG's Technical Hotline
Spanish speaking tech available
Expert advice when you need it most
ATSG has full-time technicians with decades of hands-on experience available to answer your tech problems on both imports and domestic automatic transmissions. Information can be faxed or emailed from our reference library dating back to the 1940s through today's vehicles.
ATSG TECH LIBRARY
TECHNICAL BULLETINS
Common problems and how to correct them
Technical trouble shooting on import and domestic automatic transmissions
ATSG SEMINAR BOOK MATERIALS
The yearly aggregate research from ATSG including preliminary material, confirmed fixes, and new findings on transmissions in shops now
QUICK REFERENCES GUIDE
Easily find the reference information you need for parts like SOLs, clutches, drums, pumps, and more
These resources are available online within the Tech Library to Members 24/7.
ADVANTAGE WARRANTY
The ATSG ADVANTAGE WARRANTY will allow customers whose transmissions have been rebuilt by ATSG Warranty Members to have any problems encountered with the original rebuild corrected free of charge to the customer and billed to the originating Warrantor Shop. ATSG will provide its subscribers with warranty forms.
*IF NEW MEMBERS DO NOT WISH TO PARTICIPATE IN THE WARRANTY PROGRAM YOU MUST INFORM US WHEN YOU JOIN.
READY TO BECOME A MEMBER? You can sign up online or call the ATSG hotline at
(800) 245-7722.
Members GET Discounts
Members receive 30% off ATSG Technical Manuals, CD's, Webinars and all other continually added membership incentives.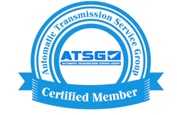 READY TO BECOME A CERTIFIED MEMBER?
Experience the Benefits for $75 Per Month
Your membership includes Unlimited calls to ATSG's Technical Hotline Service. Get immediate assistance from diagnosis to rebuild with one of ATSG's techs now. Sign-up online or call (800) 245-7722.